Build up your nutrition with a GMP protein-based powder without all the calories or volume!
Tylactin® BUILD 20 is a versatile powdered medical food for TYR available for those on a low tyrosine and phenylalanine diet who are seeking more protein, fewer calories, and less volume. Includes a complete profile of vitamins and minerals and is neutral in flavor to be taken alone or as a way to build up the protein level of other TYR formulas or low protein food items.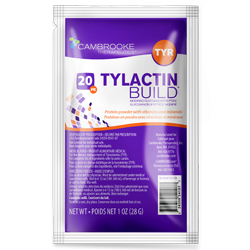 100% Natural protein boost - natural GMP plus naturally fermented amino acids*
20g PE per packet
Only 100 calories per 20g PE
Only 3g total carbohydrates and No Sugar
Neutral taste
Convenient powder packet - just add to food, beverages or your TYR formula
Contains complete profile of vitamins and minerals
Contains probiotics to support digestive health
No artificial flavoring or coloring
---
Helpful Tips to BUILD up your Nutrition
Click on image to download the PDF document.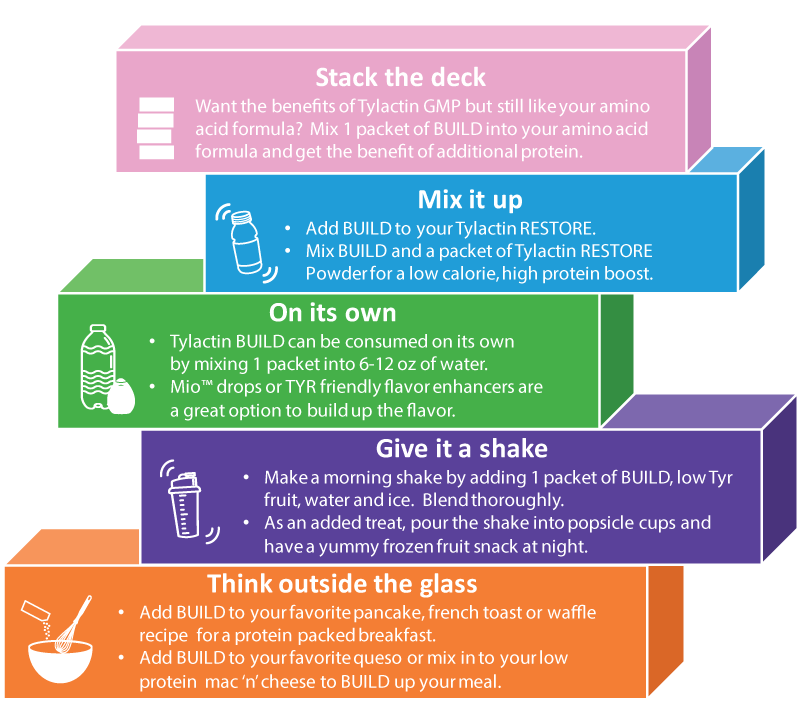 * Produced by fermentation categorized as a natural process by USDA