When you are on the go…You need nutrition to go!
Tylactin® RESTORE Powder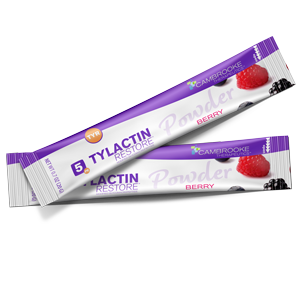 Tylactin RESTORE Powder is a great tasting hydration beverage for the dietary management of Tyrosinemia (TYR) in a convenient powder packet to take on-the-go.
All Tylactin RESTORE medical food formulas contain Tylactin, the proprietary, advanced formulation of glycomacropeptide (GMP) and essential amino acids.
Awesome taste - you will not believe it is formula!
Convenient powder packet - just add water.
Can be mixed with existing TYR formula to get the benefits of GMP.
Isotonic beverage with electrolytes and B vitamins.
No artificial flavoring or coloring.
Delicious berry flavor.