Exceptional Service Experience
At Ajinomoto Cambrooke, our goal is to expand the field of advanced medical nutrition so that you, our customers, can receive optimal quality of life. However, our commitment to you just begins when you purchase your metabolic formula from Cambrooke. We are passionate in our pursuit of improving the lives of patients by bringing new therapeutic options to those with therapeutic and chronic medical needs
We understand that your first priority is providing the best care for yourself and your family. Furthermore, we understand that our service can influence your buying behavior and OUR community reputation. That is why we treat you as we would like to be treated, with respect, honesty and candor. Cambrooke's customer service and support teams are dedicated to building lifelong partnerships with you, our customers, by providing you with quality service and support to minimize your downtime and maximize your peace of mind.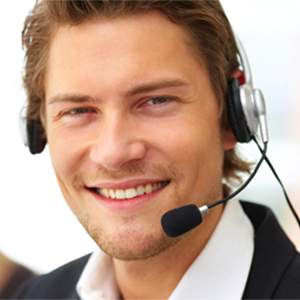 Exceptional service experience. Every time. It is our promise to you.
Quick Access Numbers
Shopping Ajinomoto Cambrooke
Personal retail accounts: 866 456 9776, option #2
Institutional accounts: 866 456 9776, option #3
General Customer Care & Medical Food Product Support: 866 456 9776
Customer Care representatives are available from 8:30 a.m. to 5:30 p.m. EST, daily. If you are calling with a question regarding an order for one of our medical nutrition products, please have your order number or confirmation handy to help facilitate a faster response. Your satisfaction is guaranteed. Should you have a problem with your shipment, please contact our customer service center to receive instructions and an RMA number to credit your account.
---
Addresses
Questions and Comments (Do not send payments to this address)
Ajinomoto Cambrooke
4 Copeland Drive
Ayer, MA 01432
Payment Remittance (checks payable to CAMBROOKE)
CAMBROOKE
Dept CH 16849
Palatine, IL 60055-6849
---
Questions
For questions about any Ajinomoto Cambrooke products, refer to FAQs or email your question to info@cambrooke.com
---
Shipping
All medical food products are shipped via UPS Ground Service (expedited freight is available at an extra charge). Any damages or errors with your shipment must be reported immediately. Please call 866 456 9776, option #2. We make every attempt to ship all orders received before 3pm EST the same day.
---
Returns
Returns must be pre-approved within 14 days of delivery. All returned products must be received 14 days from date of authorization to receive full credit. Damages and short shipments must be reported within 5 business days for credit to be issued or replacement products to be sent. Please contact Ajinomoto Cambrooke with the following information to receive a Return Merchandise Authorization Number (RMA):
Product name
Reason for return
Lot number
Date of expiration
The following products are not eligible for return:
Expired product
Partial or open cases
Returns must be in accordance with the following conditions:
Must be returned to Cambrooke with 4 months of product shelf life (expiration date) remaining.
All cases must be unopened and in good condition. The case/product must be free of additional writing and/or labeling.
A restocking fee of 25% of the returned product value will be deducted from any credit due.
The product must be shipped in an outer box with packing material and the RMA number visible on the exterior surface of all returned packages.
Credit will be issued upon receipt and inspection of returned product. Returned product must be in saleable condition to receive credit.
Note: If the returned product is due to error on behalf of Cambrooke, we will pay all shipping charges and replace the product immediately. Otherwise, the customer will pay all shipping charges for products returned.