Glytactin® BUILD 20/20 and Build 10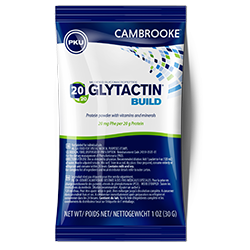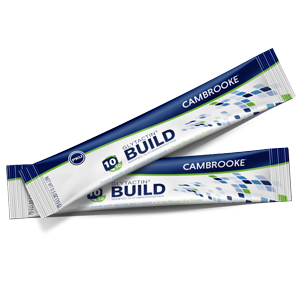 Glytactin® Build 20/20 and Build 10 are versatile glycomacropeptide (GMP) based-protein powdered medical foods for the dietary management of PKU for those on a low phenylalanine diet and are seeking more protein, fewer calories and lower Phe than other GMP-based PKU medical foods. Both products contain a complete profile of vitamins and minerals and are neutral in flavor to be taken alone or to build up the protein level of other PKU formulas or low protein food items.
Made with GMPure: The lowest Phe GMP protein-based medical foods for PKU

30-44% less Phe than other GMP PKU formulas learn more
Only 1 mg Phe per gram of protein

Natural protein boost – GMP plus naturally fermented amino acids*
Only 50 calories per 10g PE
No added sugars or colors
No artificial flavoring or coloring
Contains DHA to support brain and heart health
Contains complete profile of vitamins and minerals
Contains probiotics to support digestive health
Neutral taste
Two protein level single-serve formats: 10g and 20g
Convenient powder packet to take on-the-go
Flexible - add to food, beverages or your PKU formula
* Produced by fermentation categorized as a natural process by USDA
---
Helpful Tips to BUILD up your Nutrition
Click on image to download the PDF document.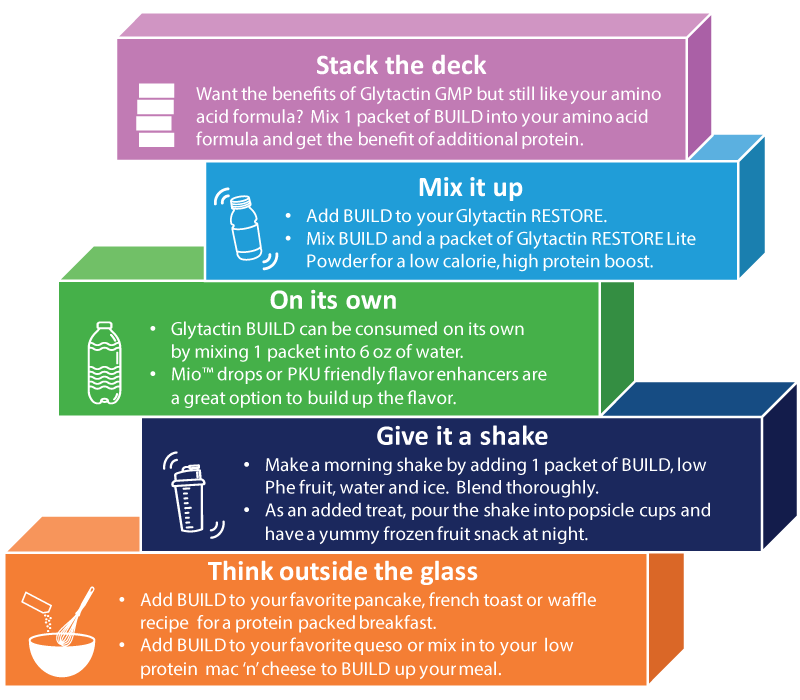 * Produced by fermentation categorized as a natural process by USDA