Biographies
---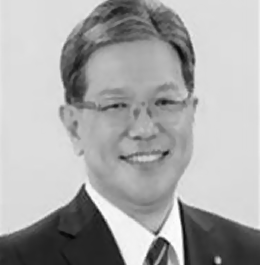 Jiro Sakamoto
Jiro Sakamoto serves as Chairman and Board of Director of Ajinomoto Cambrooke. Jiro has more than 35 years in Ajinomoto Co, Inc. and now serves as a Corporate Vice President at The Institiute of Food Science & Technologies of Ajinomoto Co., Inc.
Jiro started his career in Japan and has held positions in Germany, United Sates and Republic of South Africa. Jiro graduated from Kyushu University, Fukuoka Japan with a Bachelor of Agriculture.
---
Rick Jentis
Rick brings a commitment to driving strong performance focused on brands and product categories that make a meaningful difference in people's lives. After graduating with a BA from Cornell and an MBA from Duke's Fuqua School of Business, Rick spent 2 years with Unilever in brand marketing. Rick then joined the Gerber Products Company (later acquired by Nestlé) in marketing, sales, and GM roles across Baby Care, Baby Food, and Infant Formula.
For the last 12 years, Rick worked at Nestlé Health Science in leadership roles across their portfolio. As the Marketing Head of the US Medical Nutrition Platform, Rick worked in the medical channel with products for tube feeding, as well as specialized nutrition for other acute and chronic conditions. Rick led the Marketing Center of Excellence in the US overseeing innovation, creative services, consumer insights, digital and e-commerce functions. Since 2016, Rick has led various global businesses including - Gut Health (fiber supplements and low-FODMAP diet solutions to help manage symptoms of IBS), Healthy Growing (pediatric oral nutritional beverages), Healthy Aging (nutritional solutions under Boost and other global brands) and Vital Proteins (global expansion of US leading collagen brand).
---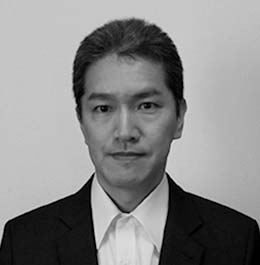 Kenji Ozawa
Kenji has more than 30 years in Ajinomoto Co, Inc. and started his career in Japan and has numerous experiences in amino acid business, especially have extensive experience in manufacturing management including safety, environment, and quality assurance, as well as experience as a plant manager in China and experience of production technology administration in Thailand.
Kenji has a master's degree in agriculture from Hokkaido University in Japan.
---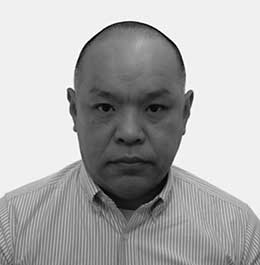 Ryoji Nakamura
Ryoji Nakamura serves as Vice President Operations of Ajinomoto Cambrooke.
Ryoji has 26 years' experience working in Ajinomoto Co., Inc.  Ryoji has gained managerial skills and in-depth knowledge with various kinds of food products, manufacturing processes and business practices and procedures, including in the areas of the research and development related to medical nutrition products.
Ryoji has a bachelor's degree and master's degree in Agriculture from Hokkaido University in Japan.
---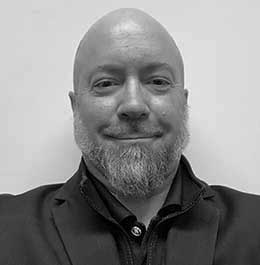 Aaron Reeves
Aaron Reeves serves as the Vice President of Safety, Environment & Quality of Ajinomoto Cambrooke.
Aaron has 30 year's experience working in various management roles for Ajinomoto Health & Nutrition, Inc.  Aaron's various management roles have been in Fermentation, Operations, Maintenance, Quality, Safety, Environmental, Purchasing and Corporate Manufacturing.
Aaron has a Master's Degree in Business Administration and a Bachelor's Degree in Management & Political Science. 
---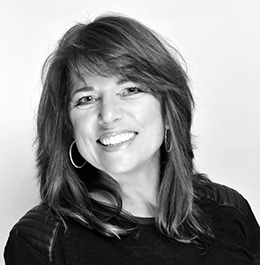 Lynn Paolella
Lynn Paolella is co-founder of Ajinomoto Cambrooke (formerly Cambrooke Therapeutics, formerly Cambrooke Foods) and represents the heart and soul of Cambrooke's mission. Originally inspired to feed her two children who have PKU, Lynn's passion for feeding others keeps her at the forefront of food science and processing technology.
A recognized leader in the PKU community, Lynn continues to focus refining existing product formulations while working with the Cambrooke team to develop new and innovative product ideas. Amongst her roles, she serves as a support group liaison that provides support and patient advocacy while building strong metabolic community ties to both the families and the clinicians that serve them throughout the US and abroad. Her efforts on a national and international level keep her connected to leading researchers and health care providers in the rare disease space.
---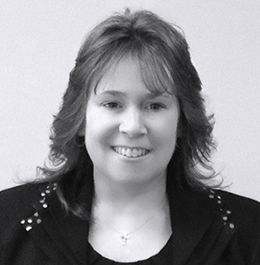 Paula Richard
Paula Richard started as Controller and now serves as Treasurer and Vice President of Finance for Ajinomoto Cambrooke. Paula is responsible for the financial and fiscal management of company operations which include accounting, finance, risk management and IT.
Paula has a history of aligning financial and business metrics to support business strategy and growth. This experience in business development has led to many successful acquisitions and partnerships throughout her career. Prior to joining Cambrooke, Paula held a Controller position at Plexus Services Corp. and previous to that, several financial positions at Agility, Inc. She has 28 years of experience in financial management within a manufacturing environment.
Paula holds a bachelor's degree in business administration; accounting from Fitchburg State University. She holds a certificate in project management from Boston University and a Black Belt certificate in Lean Six Sigma from D-Barr Innovations.
---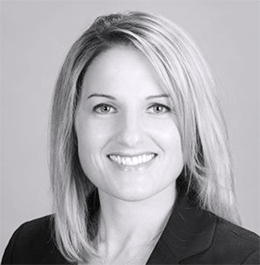 Natasha Raimondo
Natasha Raimondo serves as Sr. Director, North America Sales, Market Access & Commercial Contract Operations of Ajinomoto Cambrooke, leading the sales and contracting strategy and execution for the United States, Canada and Puerto Rico.
Prior to Cambrooke, Natasha held leadership roles in sales management and marketing at Abbott Nutrition, and healthcare management in the acute care setting. As an MS, RD, Natasha earned her Bachelor of Science in dietetics from the University of Connecticut, completed her internship at Yale, and obtained her Master of Science in human nutrition from the University of New Haven.
Areas of expertise include oncology, geriatric/healthy aging, diabetes, renal, wound healing, enteral nutrition, and metabolics, with a focus on health economic outcomes and the cost benefits of nutrition intervention in acute care. Her passion to connect families with life-changing medical nutrition therapy fosters collaboration between Cambrooke, healthcare providers and patient communities to bring our mission to life.
---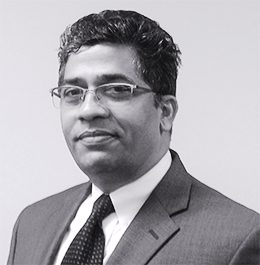 Manoj Nair
Manoj Nair manages the development and commercialization of new formula products along with providing guidance to the Quality Assurance team at Ajinomoto Cambrooke. Manoj brings twenty plus years of experience leading cross functional teams managing concept to commercial launch of value added food products across retail, food service and ingredient platforms.
Along with product and process development skills, Manoj also has significant experience in operational management and continuous improvement. Prior to Cambrooke, Manoj managed research and development, explored innovative technologies for strategic business fit and provided technical support to operations at HP Hood LLC.
Manoj has a bachelor's degree in dairy technology from Anand Agricultural University in India, a master's degree in dairy science from South Dakota State University and an MBA from The Questrom School of Business at Boston University.
---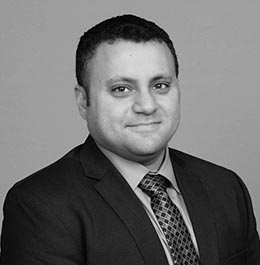 John Abraham
John Abraham serves as the Associate Director of Safety, Environment & Quality of Ajinomoto Cambrooke.
John has 15 year's experience working in various quality roles and over 10 years in progressive quality management roles and continuous improvement. Prior to joining Camrbooke, John held positions in quality management for pharmaceutical excipient manufacturing, food ingredients manufacturing, medical device, biologicals, and In vitro diagnostics manufacturing.
John holds a bachelor's degree in biology with a minor in chemistry from Worcester State University.
---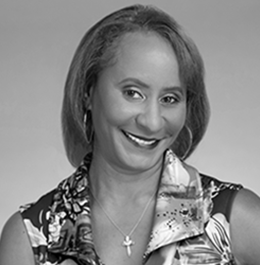 Elayna Rucker
Elayna Rucker serves as the Corporate Marketing Director and Leader of the metabolic low protein food, ketogenic food and Severe Protein Allergy division for Ajinomoto Cambrooke, leading overall corporate marketing strategy and initiatives. She also leads product development, program implementation, creation of materials and execution of marketing tactics.
Prior to Cambrooke, Elayna held a senior brand position at Nutricia North America (a subsidiary of Danone) working in the severe protein allergy category and leading the business for 9 years.
After earning her MBA from Howard University, Elayna gained over 30 years of marketing experience and held numerous leadership positions, working on top campaigns, launching many successful new products, developing new marketing strategies, and engaging on global initiatives. Her in-depth marketing experience extends among top 100 companies to include: Kraft Foods, The Coca-Cola Company, General Electric, Wyeth Ayers and Got Milk? She has brought her passion for marketing to the Medical Foods industry since 2005, to help facilitate strategy and communication plans and reach families and health care professionals.
---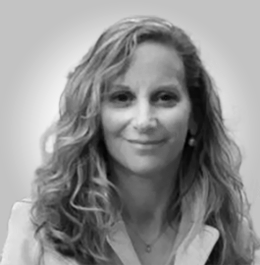 Susan Gingrich
Susan Gingrich serves as Sr. Director, Clinical Nutrition & Marketing for Ajinomoto Cambrooke, leading a team of specialized clinical dietitians in the areas of severe protein allergy, ketogenics, and inborn errors of metabolism.
Susan brings 17 years of experience in these specialty medical foods categories in the areas of sales, marketing, and medical affairs at Nutricia North America, (a subsidiary of Danone) and led the commercialization of ketogenic formulas for over 7 years.
Susan earned her Bachelor of Science in clinical dietetics from The University of Vermont and completed her dietetic internship at The University of Connecticut and Hartford Hospital. Susan gained 10 years of clinical dietetics experience as a Registered Dietitian at Mid Coast Hospital in Maine and Deaconess Hospital in Boston. Her passion is to offer advanced medical nutrition formulas to families not only to bring life-changing health benefits but to support them in achieving their full potential.
---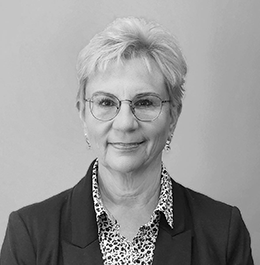 Valerie Barbieri
Valerie Barbieri is a Certified Human Resources Professional serving as Human Resources Director for Ajinomoto Cambrooke's North America and International Operations. As a member of Cambrooke's Leadership Team, she is a consultative business partner and advocate for Cambrooke's employee community with a strong focus on recruiting, performance management, career development, and compliance matters.
Prior to joining Cambrooke, Valerie held positions in marketing, sales, and manufacturing operations in aerospace and defense, as well as textile and food and beverage manufacturing industries. As a member of the MCC Corporate & Community Education & Training Advisory Board, Valerie understands the leadership skills required for college graduates to become successful in the workforce and embraces the value of life-long learning and skill development. Throughout her career Valerie has championed ESOL, Leadership and Workforce Development programs as well as Community involvement initiatives.
Valerie graduated from Burdett College, as well as Northeastern University's Human Resource Management certification program, achieving Professional in Human Resources status from the Human Resources Certification Institute. Valerie is a long-standing member of the Society for Human Resources Management and the Northeast Human Resources Association.
---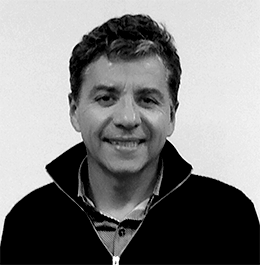 Marco Ortega
Marco Ortega serves as Director of Operations and his main responsibilities include overseeing all aspects of the supply chain, including procurement, planning, manufacturing, packaging, and logistics. Marco has held several domestic and international leadership roles in operations in Europe, Caribbean, Canada and USA.
Marco has over 31 years of progressive cross-functional operations experience in key leadership roles in manufacturing, supply, logistics and operations improvement. His previous experience is extensive in the foods, beverages and nutraceutical industries with Nestlé, Kerry Group and The Bountiful Company.
Marco holds a Bachelor of Science in Industrial Engineering from Rochester Institute of Technology and an Operations Management diploma from IMD in Switzerland.
---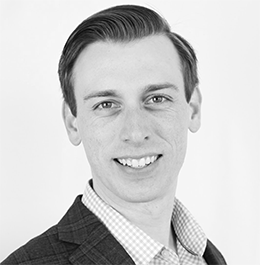 Kris Young
Kris Young serves as the Director Corporate Strategy and Digital Transformation of Ajinomoto Cambrooke, leading strategic efforts to harness the power of technology, software and digital systems that grow with the business.
Prior to Cambrooke, Kris led the day-to-day business at Real Food Blends, an enteral nutrition company, scaling its operations, technology, and digital marketing efforts. He brings experience across multiple e-Commerce, mobile and social-media platforms where he led teams harnessing data and analytics to better inform business strategies. His passion for technology, and its ability to drive efficiency, has helped fuel companies of all shapes and sizes to find productive new ways to reach business goals.
Kris earned his bachelor's degree in business administration (finance and strategy) from University of Michigan - Stephen M. Ross School of Business.
---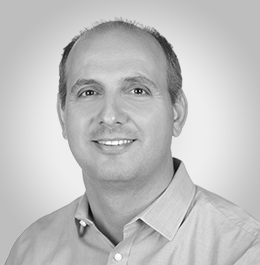 Panayiotis Charalambous
Panayiotis Charalambous serves as Vice President of International Operations of Ajinomoto Cambrooke. Panayiotis has an extensive track record in product sales, marketing and product lifecycle management. He is also well conversant with international logistics, skilled in marketing management, negotiation, business planning and coaching.
Panayiotis previously held numerous positions in different industries including food and beverage, shipping, building and construction and pharmaceutical. He has gained domestic and international experience in the areas of management, operations, sales and marketing, geographic expansion and business development.
Panayiotis has a bachelor's degree in business administration (marketing) and an MBA degree.
---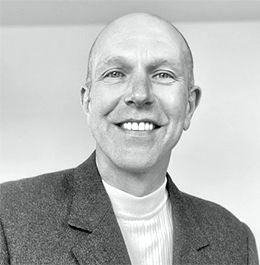 Mark Lane
Mark Lane joined Nualtra in 2015 as Managing Director for the United Kingdom and since 2017 has served as Chief Executive Officer for the Nualtra Group across Ireland and the United Kingdom.
With a background of blue-chip commercial and marketing functions, Mark has extensive experience in the NHS and HSE Healthcare sectors, having enjoyed the last 22 years within the medical nutrition industry.
With a background of blue-chip commercial and marketing functions, Mark has extensive experience in the NHS and HSE Healthcare sectors, having enjoyed the last 22 years within the medical nutrition industry.