New & Improved BetterMilk 15 Competition!
Ajinomoto Cambrooke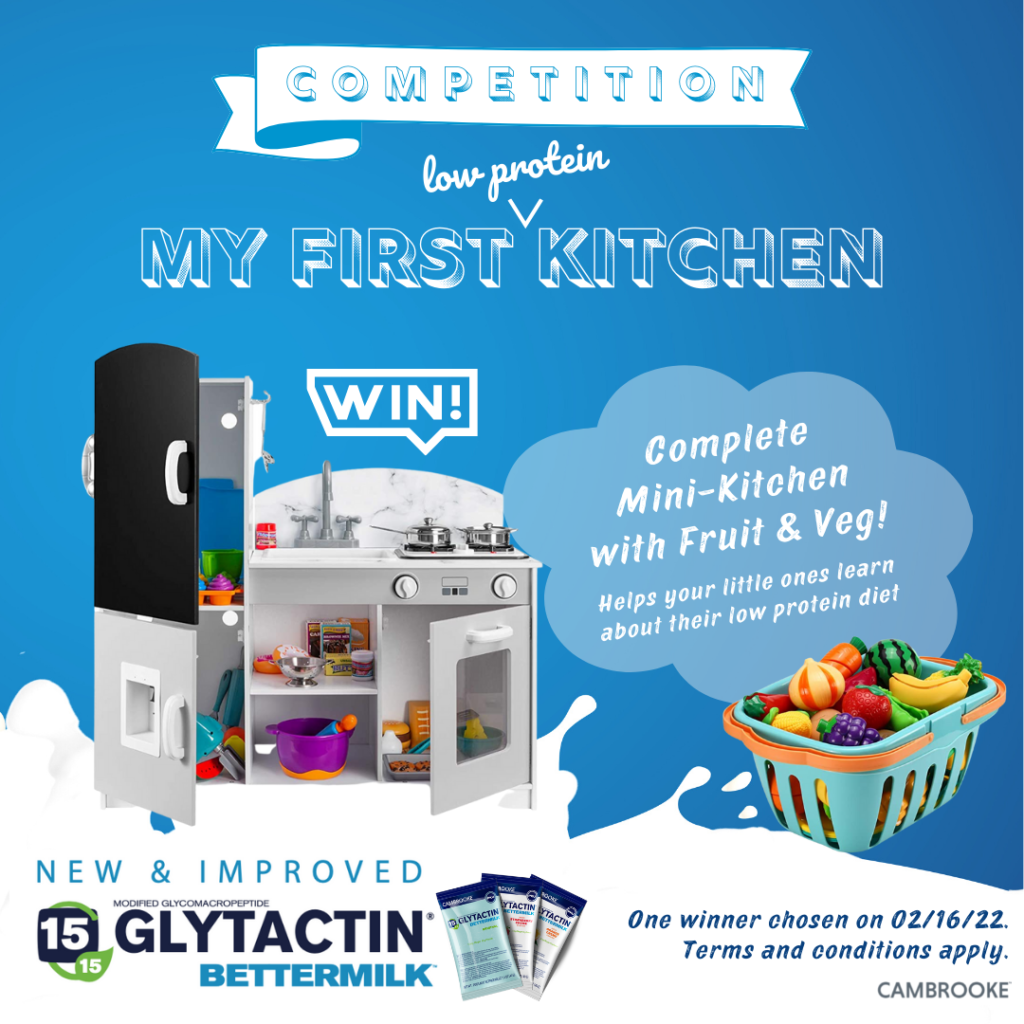 Why choose New & Improved Glytactin BetterMilk 15?

🥛 Only 15mg Phe – 35% less! With GMPure 🌿
🥛 18% lower volume (better mixing with no foaming!)
🥛 46% less sugar
ENTRY FORM
To celebrate the launch of our New & Improved BetterMilk Original 15, we are excited to announce a huge giveaway! Enter the competition using the form below and on February 16th, one lucky winner will be chosen to win a Complete Mini-Kitchen with Fruit & Veg Basket so your little ones can learn about the low protein diet!
What's GMPure? At Cambrooke we have the lowest Phe GMP, with at least 35% less than other PKU GMP-based formulas. When you see our GMPure logo… you are getting the best possible formula with the lowest possible Phe. Read more about GMPure here.
Terms and conditions:
This competition is for patients with PKU only, based in North America. Those residing outside of North America, will not be considered.
One winner will be chosen at random on February 16th, 8am EST. Any entries received after this time will not be accepted.
The prize contains: 1 x Mini-Kitchen and 1 x basket of (plastic) foods.
All data will be used to fulfil delivery of the competition prize and sample requests, in accordance with our Privacy Policy.
The address provided in the competition form will be used to send the sample kits. The email address provided will be used to notify the winner.
If we do not hear from the winner within 14 days, we will choose another winner at random.
Any questions? Email contest@cambrooke.com