VIRTUAL WELLNESS EVENT: Supporting Psychological Well-being: Strategies for Success
Ajinomoto Cambrooke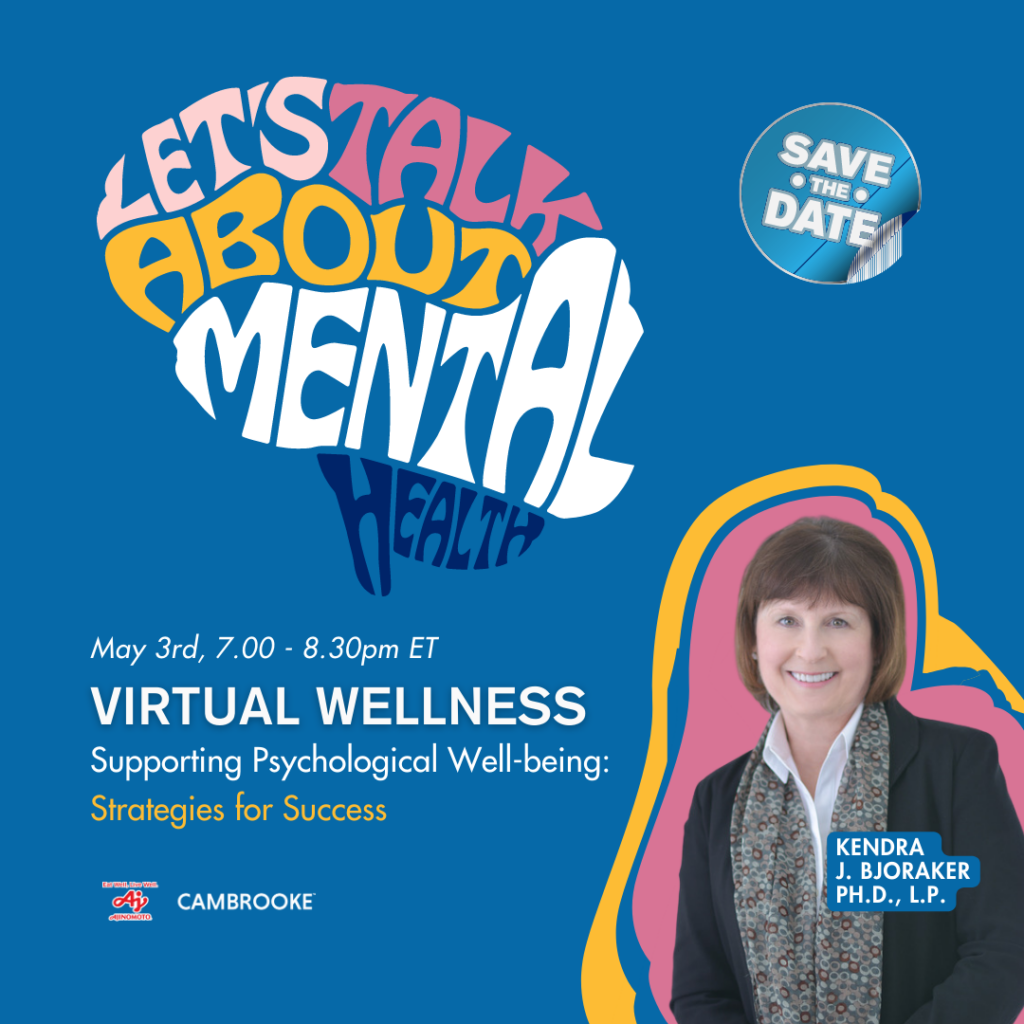 Let's talk about Mental Health!

May is #MentalHealthAwarenessMonth and now is more important than ever to recognize the role mental health plays in our well-being, the value of raising awareness and helping those in need receive fresh ideas on how to stack the cards in their favor.

The session will be hosted by Dr. Kendra J. Bjoraker, a pediatric neuropsychologist with specialized training and expertise in rare genetic diseases. She served as faculty at University of Minnesota and Children's Hospital Colorado/University of Colorado with extended studies in genetics, metabolism, white matter diseases and neuroimaging. She is an advocate, a presenter and researcher and has extended publications in rare genetic diseases.
This session is suitable for patients and families of ALL metabolic disorders.
WHEN: May 3rd, 7.00pm – 8.30pm ET
WHERE: Virtual! Register below and we will send you a Zoom link prior to the event
To register, fill in the below form:
Terms and conditions:
This event is for metabolic patients, parents or caregivers based in North America.
All attendees will receive a digital copy of our Wellness Journal via email after the event (ensure your email address is correct when filling in the form).
All data will be used to fulfil delivery of the journals and any sample requests, in accordance with our Privacy Policy.
Any questions? Email info@cambrooke.com