Register: PKU Mental Health and Wellbeing: How to power through some of life's PKU challenges
Ajinomoto Cambrooke
When: Thursday, July 7th at 3.00pm EST.
Where: NPKUA Conference, Heritage F Room, Hilton Vancouver, WA (Portland, OR area)
Speaker: Kendra J. Bjoraker, Ph.D., L.P.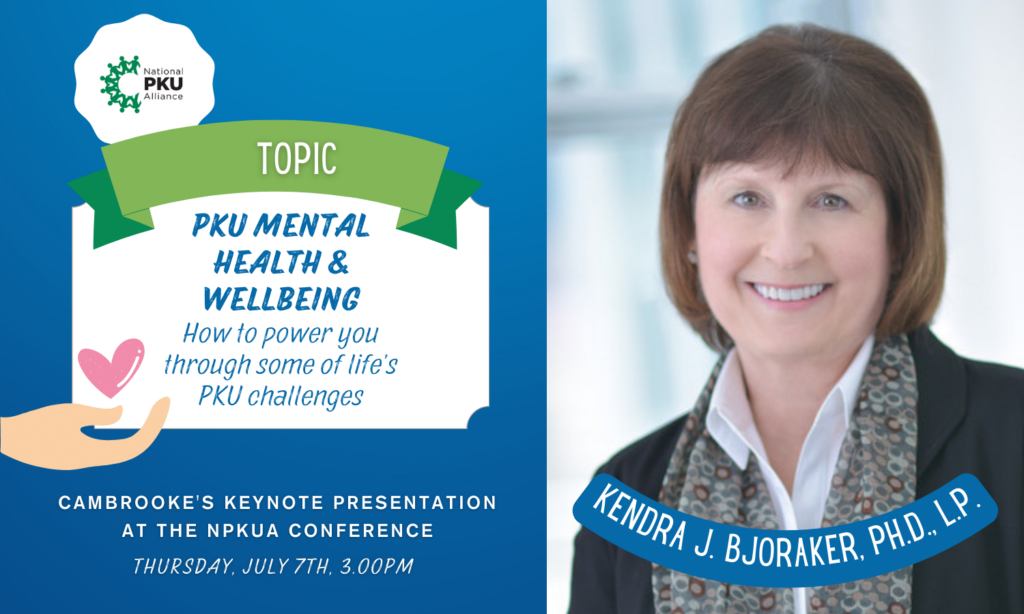 Don't miss Cambrooke's keynote presentation at NPKUA this July!
Dr. Kendra Bjoraker, Pediatric neuropsychologist, will talk all things PKU Mental Health and Wellbeing, and generally how to power through some of life's PKU challenges.
We look forward to seeing you all there!
Plan ahead and book travel early.
REGISTER:
To register email: lynn@cambrooke.com
Limited spaces available