Glytactin BUILD 20/20 Flavors: Vanilla Review
Ajinomoto Cambrooke
We spoke to Emily from California about which Glytactin BUILD 20/20 Flavor she decided to take and why…
Hi Emily! Thanks for chatting with us! So having tried all BUILD 20/20 Flavors, which was your favorite?
Hi! No Problem! My favorites were definitely the Vanilla and Chocolate and I decided to go for Vanilla! It tasted like sugar cookies.
When I am looking for a PKU formula, taste is the most important thing for me, followed by grams of protein per portion and then calories and sugar. BUILD really ticks all of those boxes. I also prefer to take a powder, as they are easier to store and the packaging is more eco-friendly.
How would you describe Glytactin BUILD 20/20 Vanilla?
It is just so convenient and I found a way to take it every day that brings me joy. I have my morning green smoothies with it, and I am full all day. In the afternoon I have it as a snack between meals. I just love it!!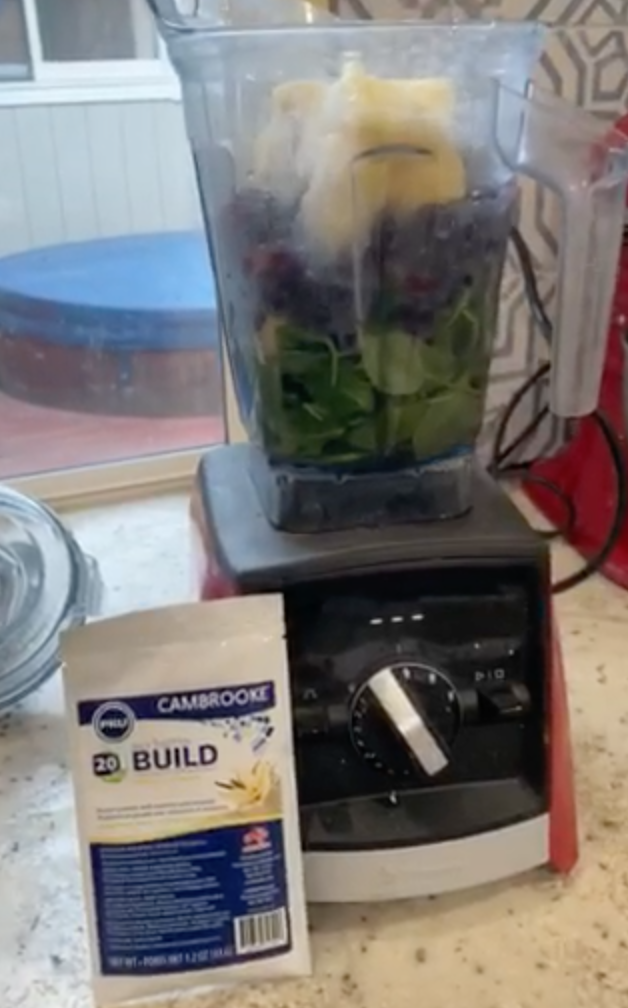 The formula is so versatile and absolutely delicious!
That's so great to hear! Do you have any tips for other people that are trying Glytactin BUILD 20/20 Flavors for the first time?
It is just so easy to blend and there are no lumps! I got a Tornado Blender with my sample kit and it is amazing for mixing into a frothy milk too!
When I mix it into coffee, I mix some hot water and BUILD together first in a separate bowl, and then it doesn't separate. It acts like a coffee creamer and is delicious.
Any final words?
Cambrooke has been a company that started introducing food and formula when I was a child in middle school and everything was so ground breaking. You are so incredible to PKU life, before you everything was so limited.
Thank you Emily, this is so great to hear!
If anyone would like to try the Glytactin BUILD 20/20 Variety Kit, click here and fill out the sample request form.