Cooking with your kid: meet Katie M, Low Protein Mom
Ajinomoto Cambrooke
Katie M is an inspired cook and the mother of a kid on a low-protein diet. We spotted her delicious creations on Instagram and asked her to share some of her experiences and recipes.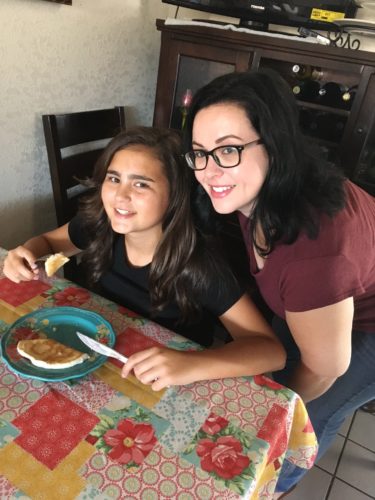 I'm Katie, a low protein mama to an 11 year old daughter with an extremely rare metabolic disorder. My daughter Bella was born in 2006 when newborn screenings in California were widely expanded to test for an array of genetic conditions. Her screening showed an abnormality and we were quickly referred to specialists at Children's Hospital Orange County. After extensive testing, Bella was diagnosed Methionine adenosyltransferase deficiency, a disorder that requires a strict low protein diet, specifically low in the amino acid methionine.
Bella's disorder is so rare that information, resources and support are scarce. I have scoured books, medical journals, and every corner of the internet to educate and equip myself with the necessary tools to raise a healthy, low protein kiddo. Our family was introduced to Cambrooke Therapeutics by our dietitian at CHOC when Bella was just an infant. Over the past 10 years Cambrooke Therapeutics has proved to be a vital resource of low protein food products for Bella. Between having the widest selection of low protein food products I have ever seen, the convenience, quality, taste and versatility have been second to none.
It has been challenging, to say the least, to become proficient as a low protein parent. It is one thing to learn to live a low protein lifestyle. It is quite another thing to apply it to an ever-growing and changing human. Especially when that human that decides she only wants to eat toast and nothing else for weeks on end. (Thank goodness for Cambrooke's Homestyle Sliced White Bread during that phase.)
I have had to get very creative over the years to ensure that Bella continues to embrace the low protein lifestyle. I try to create meals that are similar to what the rest of the family eats so that she feels included.
More recently I have been motivating Bella to begin to prepare more meals for herself and get her input on what flavors she thinks would best fit a particular meal. Just yesterday (with close supervision of course) she made her first batch of pancakes using Cambrooke Therapeutics Mixquick! There is nothing quite like the taste of accomplishment.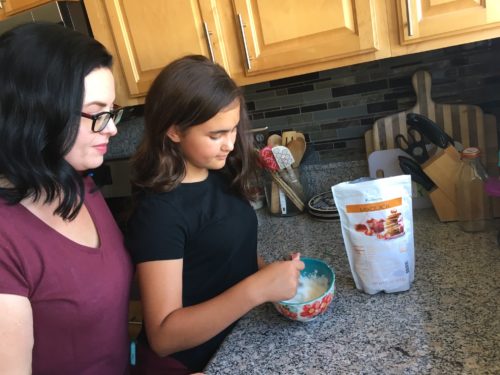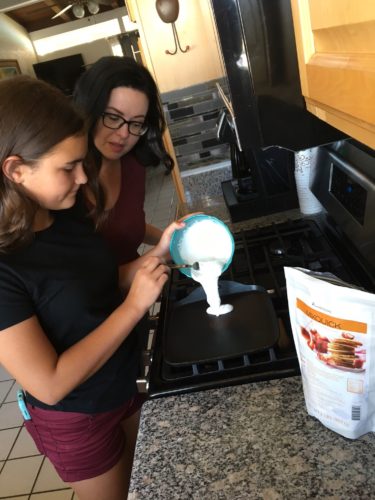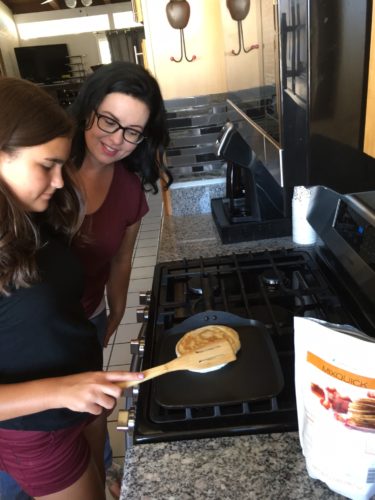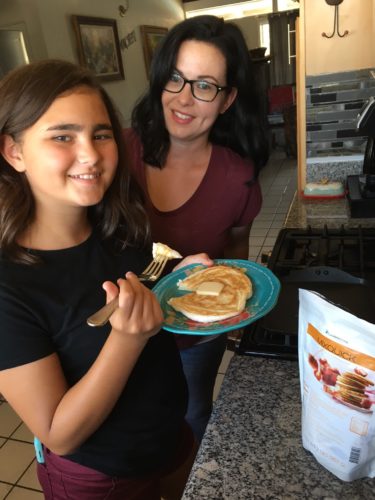 Someday Bella will be in full control of her diet, and I hope that the teachings I impart to her will be enough to inspire her to continue to make healthy, low protein choices. Until then, with the help of Cambrooke, you can find me in the kitchen.