Metabolic Balance During School Lunch: It's The Law
Ajinomoto Cambrooke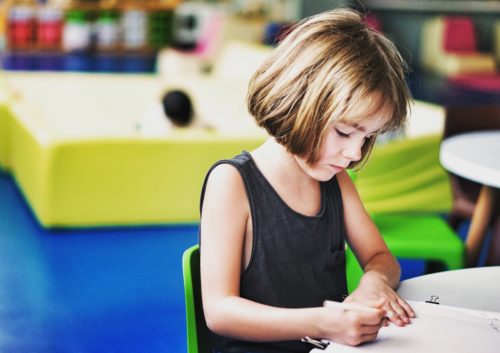 Photo by pan xiaozhen on Unsplash
Proper nutrition during school hours is essential for all students. Yet too many school-age children with metabolic disorders refuse to eat sometimes because they feel stigmatized with their specially prepared brown-bag lunches.
It doesn't have to be this way. In fact, the law says so.
Section 504 of the Rehabilitation Act of 1973 mandates that students with disabilities not be excluded from any program which receives Federal Financial Assistance.
Further, federal law requires that schools make substitutions in foods for children considered to have a disability under 7 CFR, Part 15b.3 of the USDA's nondiscrimination regulation and whose disability restricts their diet.
Not to hit you with too much legal stuff, but Section 15b.26(d) explains school requirements and specifies that the agency must serve special meals at no extra charge to students.
So it's your right to ask your school to provide special lunches for your child living with PKU.
The schools will help, but you still have to proactively manage the process.
Schools require you to request special meals and to provide a medical authorization for your child's metabolic diet. It's a bit of a process, so we want to break it down for you so it's as easy as possible:
Complete the medical forms (Note: Doctor's signature required.)
Deliver the signed medical forms and a printout of the Cambrooke Foods' Food Services Guide, which includes sample menus and recipes, to your school representative. You can contact our Customer Service team at 866-456-9776 to receive our full School Lunch Program Guide
Provide your school with Cambrooke Foods' Institutional Price List and Credit Application.
Follow Up with your school to ensure that your Cambrooke Foods (CBF) order has been placed. Schedule a "start" date for CBF low-protein lunches.
Nothing will happen unless you request it. But we find that schools are more than happy to oblige once notified.
Beyond the legal process, other helpful tips.
We find that parents who take the time to get to know their Food Service Director and staff at their local schools have the best experiences. Perhaps even introduce them to your child so they can attach a cute face to the extra work they will need to do.
Plus, an in-person meeting with the staff will force healthy conversations about PKU and your child's special diet, while at the same time decreasing the odds of any mistakes in interpreting diet orders. Remember, this team is feeding an entire school so it's important to make sure they are super clear on your child's specific needs.
Encourage them to contact you anytime with questions or ideas. Maybe even leave them a business card or other easy-to-file contact information.
When initiated successfully, parents we work with report that their young students receiving a Cambrooke Foods meal at school avoid binging on prohibited foods and have better energy throughout the day. All of us, parents, educators, and food companies, can play a part in keeping these students well fed.
We hope this how-to helps. If you have other ideas or insights on school lunch programs, please post them below for all to see. Because we're all in this mission together. The mission to:
Feel balanced. Feel better.